Welcome to Liz's Lemonade Stand, where the lemons of life are twisted into the sweetest lemonade.
The demands of being a collegiate athlete are just as rigorous as the competition. Students face the academic pressures of a normal college kid in addition to hours of intense training every day. Talk to any student athlete though and it's what they live for; they're doing what they love. Who cares that your version of normal is a lot different than the average kid trekking across campus? The experiences of a college athlete vary from sport to sport (can you imagine tailgating for a cross country meet?), but some things are universal. Enjoy today's lemons and lemonade in GIF form.
1. You're always hungry.
 2.Your roommates just don't get the whole going to bed early thing. 11PM is going to bed late…
…12AM and people better steer clear tomorrow, and you're probably going to look like this (except not nearly as adorable)
3. You're sick of having to shower.
4. Getting your equipment package is like a second Christmas.

5. Cross training leaves you looking like this
6. Coach starts talking and you know you're in for a 30-minute speech (and that's being conservative).
7. Is it lunchtime yet?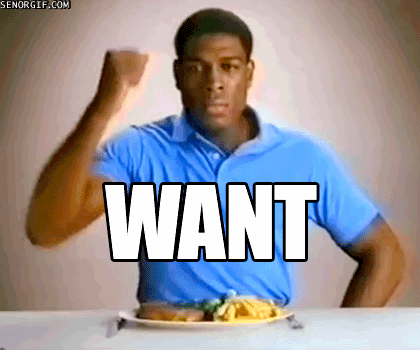 8. Your laundry is almost always exclusively athletic clothing since you only wear "normal" clothes a few hours a week.
9.Priority class registration!
10. When coach gives you the workout.
11. You have a greater respect for penguins in Antarctica now that you take ice baths regularly.
 12. Having an awesome workout feels like
13. Along that note, can you say ENDORPHINS?!
14. You wake up ravenous.
15. Being injured is the equivalent of being dragged through the fiery pits of Hades.
16. Naps are essential.
17. You swap injury horror stories in the training room whilst wincing as you roll out on a foam roller.
18. You'll never have to buy your own athletic gear ever again.
19. You get several hours of intense friend time every day.
20. Being too sore to walk up the stairs to your dorm is a badge of honor.
21. Being separated from your water bottle for any period of time causes massive anxiety.
22. You'd never trade it for anything in the world.

So there you have it…being a student athlete in high school is hard enough. At the collegiate level, it's a part-time job! As Machiavelli so eloquently put it, the ends justify the means. The rewards of achieving your dreams make all of the sacrifices along the way worth it, whether that be having a "lame" social life dictated by early bedtimes and morning workouts or passing up fast food in lieu of a healthy, home-cooked meal. Like anything else, you'll always get out what you put in, and the best advice I can give is to work your butt off for what you're passionate about. Go forth and Prospect!